Weekend Countdown: Free Arts & Crafts in Columbia; Big Country Breakfast in Mount Airy
Posted on March 12, 2015 by Michael McKenna in Blog, Community News
Learn how to create a garden gnome by using recycled materials. Save the planet and bring your garden luck all with the same project! Please bring a plastic bottle or a cylindrical container (like a paper towel roll) for the body of your gnome. If you can't make it this time, the Columbia Art Center will be hosting free family art activities every third Sunday of the month. Click here for details about future events.
March 15, 2015
1:00 p.m. to 3:00 p.m.
Columbia Art Center
6100 Foreland Garth, Columbia, MD 21045
410-730-0075
Free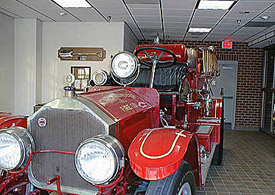 The Big Country Breakfast with the Easter Bunny will benefit the Mount Airy Volunteer Fire Company.
Come hungry and choose from scrambled eggs, sausage, bacon, french toast, pancakes, biscuits, home fries, sausage & chipped beef gravies, baked apples, waffles, coffee, orange juice, tea and hot chocolate.
March 15, 2015
7:30 a.m. to 11:00 a.m.
1008 Twin Arch Road, Mount Airy, MD 21771
Activities Building
$8 for adults, $5 for children, children under 5 free
301-829-0100, ext. 362
Click here for more information
The McKenna Group posts community events each week on Thursday: movies, wine tastings, entertainment, music, children's events, singles events, fitness competitions and events, yard sales and more. Contact us to share your event. #HoCoBlogs
- See more at: https://mckennare.com/free-arts-big-country-breakfa...